DEBT FEELS BAD. ISN'T IT TIME YOU DID SOMETHING ABOUT IT?
We Deal With Debt Differently Than Most
We'll negotiate on your behalf to save you an average of 50% to 70% of your total debt owing. You will stop paying interest, and we'll help you to lower your payment to one easily managed monthly payment.  We are the Debtor Advocate.
Debt Analysis
Most people do very little about their debt problems until it's too late. At McGuire Debt Solutions we understand how it feels to be in debt because we've worked with thousands of people over the years in various states of financial stress.
We want you to know that it doesn't have to be that way. We value your trust and consider our relationship with you of utmost importance. We're a different kind of debt consolidation company for one very good reason: WE CARE!
We take the time to make sure that "debt elimination" is actually right for you and if not, we'll make other recommendations.
One of our skilled credit consultants will review your finances and make recommendations as to how your debt can be eliminated.   When you save on your debt amount it'll make your monthly payments a breeze.
Our Process Is Simple and Confidential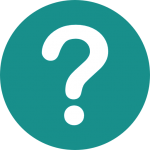 Request a free debt analysis
It won't take long to get to the bottom of your situation but you need to take the first step.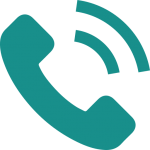 Talk with one of our experts
We've been helping solve debt problems for years, we're experts in money management.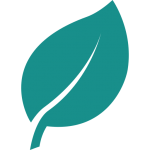 Breathe easier
Once we've come up with a plan, you'll immediately begin to live your life again.
Two words DEBT RATIO. If you don't make enough to live and pay off your debt (not just make the minimum payment each month) then you cannot get it consolidated, and the whole work with your credit card companies and do it yourself doesn't always work either! My husband and I were in this situation and got no help from the banks or the credit card company and we had "good credit" but way to much debt."

"Sometimes you need a helping hand and McGuire Financial is the place to go! I loved our experience with them. They helped us with credit counselling and much needed relief for our family. Now 7 years later (4 years paying off debt and 3 years after discharged before its purged from the credit bureau) we are DEBT FREE, and know exactly how to manage our money going forward and our credit is amazing. They offer other financial services and options for getting rid of debt and I definitely recommend Glen Zacher's team to help do just that! They saved our marriage and our finances and I can honestly say I don't know what I would have done without them!
I came to McGuire when a creditor had called me threatening to sue. There was no possible way I could come up with the dollar amount they required in time. Toni at McGuire sat with me and explained all my options in a way I could easily understand. She and everyone else at McGuire have been fabulous in helping me keep creditors away, setting me up with a payment plan that I can easily handle and helping me to relearn finances. Most importantly, they have all helped to put my mind at ease. Fabulous company and wonderful people all the way around
I feel very happy and comfortable to know that I can wake up and I have no collectors calling me for their money. I have to thank Toni and Ashley who have worked with me through managing my debts. I do not regret for having consolidated my debts. I would refer McGuire Financial Group to my friends and family members. In brief, I have to say I can now sleep and wake up happy knowing that I have no debts to deal with. Before I came or before I met Toni and Ashley I could hardly sleep, eat or even smile. I feel Free! Thank you!
Get Started Today With A Complimentary Debt Analysis!