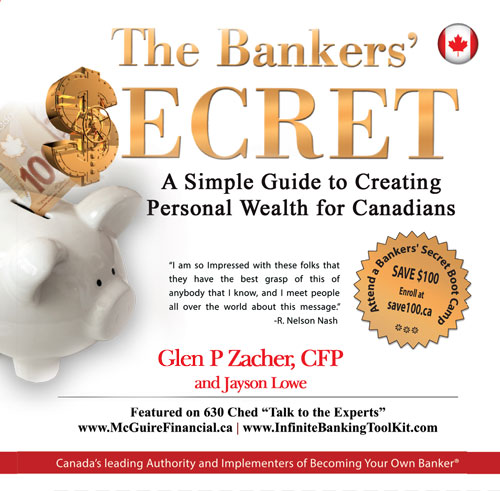 Wait!  Before we take you to the webinar…
We'd like to send you this FREE Promo CD. (Includes Free Shipping!)
The Banker's Secret CD reveals the truth behind the most important business in the world:  BANKING!  Infinite banking is the foundation of financial wisdom that helps you understand the basics of personal finance like never before!
What if you could recapture the "small fortune" that you've paid to the banks all these years?
Imagine recovering the interest expenses you pay to finance vehicles and other major purchases.
What if you could create a pool of money on a tax-advantaged basis?
Take the first step toward becoming your own banker, and securing the financial freedom you've always dreamed of.