BECAUSE LIFE INSURANCE IS A FAMILY RESPONSIBILITY
Let's Set You Up With the Life Insurance Plan That's Right For You
Insurance Needs vs Wants
Life Insurance is a "want" product, rather than a "need" product.  In fact, it is the only product that will Guarantee that what you "Want" to happen in the event you are not here will happen.
There is a minimum amount one can pay for any given amount of coverage, and there is also a maximum amount one can pay for that same amount of coverage.  The minimum premium is determined by the Insurance company, and the maximum premium is determined by the government.  Why is this?  Did you know that in the 80's and again in 2017 the government limited just how much money one could put into a life insurance contract.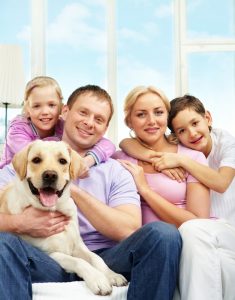 McGuire Financial is the leading Canadian-based financial services, serving thousands of clients across Canada. For more than 20+years clients have looked to McGuire Financial for making their most significant financial decisions. Our unique network of employees, personal financial strategists, agents, and strategic partners offer our clients protection and wealth management products and services. These products include individual life insurance, health insurance, long term care services, group life, annuities, and banking products. We provide asset management services to individual clients and businesses.
There is always a challenge matching client insurance needs with the proper premium and investment considerations.  Let us help you navigate your insurance needs and we promise to make it make sense.
To create a significant and positive impact on the financial success and everyday quality of life for individuals, businesses and families.
Click here for information about the amazing benefits of a Dividend Paying PAR Whole Life Policy. You will find it fascinating and beneficial.