The Bankers' Secret™ Webinar
Finally, Online Training-A simple guide for Canadians!
ReThink Your Money.
You will Discover what the banks really don't want you to know and Learn how you can finally
take complete control over your money, your retirement and your life!
Introducing Real-World examples – actual client case studies.

What are the 4 toughest Financial questions that people will ever face?
Would you like to know the answer to these questions?
Since 2004 McGuire Financial has been educating the public.
Our CEO/Founder, Glen Zacher, CFP CCC, has been in the Financial industry since 1996.
Prior to early 2020, we were hosting our most popular 5hr "The Bankers' Secret" Bootcamp and regular conferences.  Since than we have been doing Podcasts, YouTube, Blog and the WELL received 60 min MINI Live Online webinars.
Each webinar is designed to highlight a selected topic – JUST FOR YOU – the Business Owner, Professional, Family or Individual.
Due to the current Public Health Situation, All Virtual events will be done Via ZOOM webinar

Thursday – Jan 21 at 6:30pm (MST)
or
Tuesday – Jan 26 at 6:30pm (MST)
Live OnLine Training
NEW 60 min Webinar
Serving Canadians Nationwide Since 2004

Your free attendance will include:   Over $550+ of value

A complimentary personal, one-on-one financial planning consultation after the conclusion of the webinar.  Value $500. This is your opportunity to ask specific personal questions about your financial future.
Receive a FREE – "The Bankers' Secret" book AND an additional Gift – Value over $50 – Promo code given at the end of the presentation.
Some of the topics will be:
Create Your Retirement Pay Check
How to Eliminate Debt
Discover how to get back 87¢ for every $1 spent on vehicles
and MORE.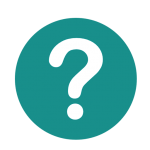 What is it?
It's a fun & enlightening webinar that helps individuals, families and businesses, like yourself, with over 25 years experience education the public.
The Bankers' Secret is based on a proven yet little-known process called Infinite Banking (Becoming Your Own Banker).  As Infinite Banking (IBC) gains popularity in the financial world it is important to understand the basics of it.  It's a time-tested system for Wealth Creation and debt management that is not taught in schools.
This strategy is designed to develop or improve one's financial position by avoiding or minimizing unnecessary wealth transfers where possible, and accumulate an increasing pool of capital.  Learn how to recapture interest that would otherwise be paid to a traditional bank and finance companies for the major items that you need.  Our client's are reaping the rewards of this wonderful concept.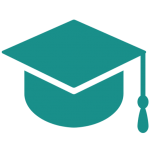 What will you learn?
Based on the Infinite Banking Concept & best-selling book "The Bankers' Secret," you will learn smart financial tips and strategies for retirement planning, recapturing the interest on major purchases, & how to Becoming your own Banker.
You will be shown how to implement the process by seeing real case study examples.
What are the 4 silent retirement killers.  Discover the Top 3 Banking Secrets. ReThink Your Thinking
#1 Worry for Canadians is running out of money.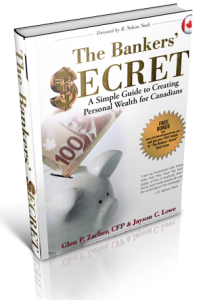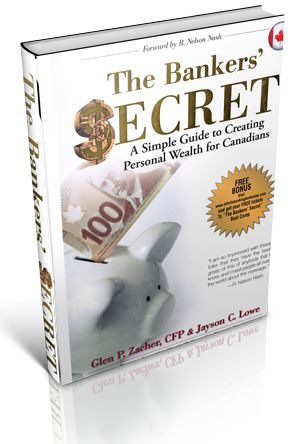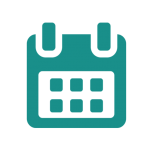 When and Where?
The Bankers' Secret Webinar is here for business owners, families and individuals to gain a better understanding of the fantastic concept.  During these unprecedented times, we are using a platform that accommodates the current health environment and allows participates to incorporate this into their schedules.
You will be attending online with other individuals, business owners and professional people all of whom are seeking a better and more stable financial situation.
It's smart money management training to help Canadians build wealth no matter what the individual circumstances or state of the economy.
"An Investment in Knowledge Pays the Best Interest" – Benjamin Franklin
What People are Saying
"I am so impressed with these folks, they have the best grasp of this of anybody I know, and I meet people all over the world who teach this message."
"It's been a great educational experience being at the boot camps. In fact, I've been at two of them now. It's a really great investment of your time. The thing I love about it is there is no pressure. Come to one of the boot camps. That's probably one of the best things you can do. You'll have someone there to answer your questions first-hand. I would really advice that it's worth the investment of time."

Annet Maitwe
11:02 08 Jan 21

Joshua Gibbs
01:52 18 Dec 20

Pat Jousset
21:22 16 Dec 20

Dennis Bogart
19:31 09 Dec 20
Staff is always nice and helpful with all the questions I've had..Very professional company to deal with..

Kent zbaraschuk
14:13 25 Oct 20
Samantha and I are so blessed to be working with this team of professionals. From the first meeting, to years of ongoing reviews, Glen and his team have been there for us to answer all of our questions. Attending on of McGuire's bootcamps, and just recently a webinar, they are topnotch. Highly recommend McGuire, Glen and his team

Grant Wallace
19:15 30 Mar 20
thanks for your assistance. Our family of 4 have May on our calendars. please forward details on location. Thanks Grant

Denise Tesan
00:48 02 Mar 20
Just completed my first bootcamp and am almost through reading the book. All I can saw is WOW...wish I knew this year's ago. Glen was a great presenter and all the examples were easy to follow along in the notebook. Would definitely recommend the bootcamp to others. Great job! Looking forward to my follow up call to see how I can implement this in my life.

Helen C Leslie
14:26 01 Mar 20
Listen to what past Event Participants had to say…
"Awesome! Great group to listen to. You guys are entertaining, you make it fun. It's just enjoyable to sit and listen and to get involved. You have to do it … best day of my life! Everybody I know I will tell. It is life changing!"
"It was my pleasure to come to McGuire Group to learn Infinite Banking in their boot camp. I would recommend the McGuire Group because they have a group of people that understand this and they lay it out very simple. They have really done their homework in terms of understanding Nelson's book and concepts."
"I found everyone at McGuire to be really knowledgeable. I think that they really have our benefit at heart. They're always looking out for what would work best for us. They have all the information that you need. I think it's a lot of value for anyone at any age to learn this. If you want to take control of your own finances, you have to take the time to learn about it."
Look for upcoming LIVE seminars in Edmonton, Calgary and Toronto – later in 2020
Your email address is safe with us, and we will never spam you and you may opt-out at anytime.
Our Refund Policy: Tickets to all of our boot camps are fully refundable up until 5 days before the event. After that date they maybe transferable to
another party and are valid for upcoming boot camps in Edmonton or Calgary for 90 days from time of purchase." Satisfaction is guaranteed