The Ultimate Guide To Creating Personal Wealth! (FREE CHAPTER)
Adopt a new financial strategy that the top 10% of richest Canadians use. The Bankers' Secret is, based on the Infinite Banking Concept, the Ultimate Financial Strategy that gives you total control over your wealth and finances, leaving out third party services provided by banks and brokers.
In this Free Chapter You'll Learn:
The major benefits of this little known and under-utilized investment strategy that can help you create your own pool of wealth that you can draw from at any point in time!

How safe your investments are, so that you can safeguard your savings from market volatility.

If you are getting the most out of your retirement plan or if you are stuck on one of those "traditional" investment paths
Click the button below to download your
FREE chapter from 'The Bankers' Secret'!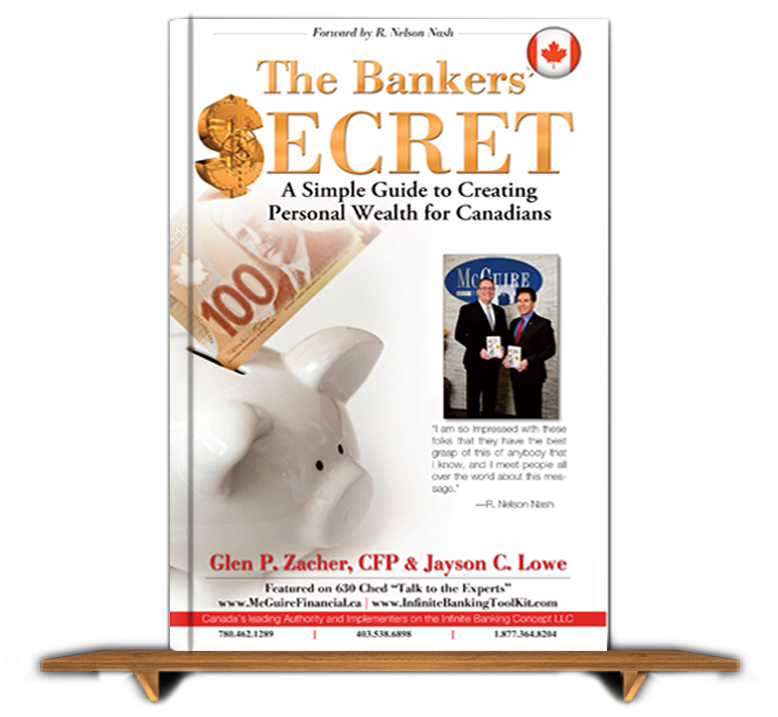 We are 100% CASL Compliant. Your email is safe with us and we will never spam you or share your email with anyone without your permission.  This is a free service from the leading Trainers of the Infinite Banking Concept McGuire Financial. No Credit Card/Visa Debit Required.
Copyright © 2017 | McGuire Financial Group | All Rights Reserved | Terms | Privacy