"The Bankers' Secret™ Is a Financial Game Changer"
What if you could borrow money at 6% interest, and only earn 4% interest in your GIC, would you use your own money instead of borrowing?
If you said, "I'd use my own money," that's not the correct answer. And you'd also be one of those people who has never heard of the phrase, "interest volume." Sure, you've heard of interest rates, and that's probably what you're focused on. The banks, especially in Canada, don't really want you to understand interest volume. I wonder why?
Then you wonder… "What else do the banks not want me to know?
And, you start thinking… "What might the CRA not want me to know either?
Sign Up Now to Get Free Instant Access!
Take the 30-Minute Video Challenge
This video that you're about to sign up for takes 30-minutes to watch. If you think that's a lot of time, then perhaps compare it to the time you spend watching television. You'll see more bank commercials than you can count, and you won't learn anything new about money.
If you want to learn something new today about money, then watch it through to the end. We guarantee, you'll learn at least 5 things about money, or we'll send you a free book in the mail.*
*FREE BOOK.  Respond to us within 48 hours of watching "The Banker's Secret™" Video and tell us some things that were in the video that you already knew. Ask for your free book, "The Banker's Secret" and we'll send you the code. (A $20 Value) EMAIL – admin@mcguirefinancial.ca
What will you learn about money, that you didn't know before today?
Interest Rates vs Interest Volume
Most people save for retirement, but then dig into their savings to buy a car, or send their kids to college.  What if you could borrow the money for less than you're earning in interest on your savings, and get back .87 cents on every dollar you spent in interest? Wouldn't that make a lot of sense?
Your "silent business partner" you didn't know you had.
Did you know that CRA is your business partner? Sure, everyone pays taxes. But there's a way that you can invest your money so that when you take it out you don't have to pay taxes. No, it's not a TFSA. That's an account that has a ceiling on what you can put into it.
What's Life Insurance for the Living?
When most people hear the word "life insurance" the only thing they can think about is insurance that protects your loved ones when you die? But, there is life insurance that does more such as a type of insurance that benefits you greatly while you're alive. Watch the video and you'll see what we mean.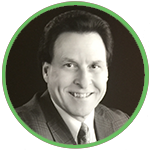 About Your Webinar Host – Glen Zacher, CFP
Glen P. Zacher, CFP has been in the Financial Services industry since 1996.  Glen is a Certified Financial Planner (since 2000) and co-author of "The Bankers' Secret" (registered Trademark of McGuire Fin Inc). Glen has received high honors from Canada's Top Investment & Insurance companies, also rated as Top Three Best Financial Services in Edmonton. Glen has coached many of the top Advisors in Canada, giving them the necessary tools to succeed in their careers.
Glen hosts the "Talk to the Experts" – AB #1 Talk Radio show. He has been heard on radio in Edmonton, Calgary, Kelowna, Toronto. Glen has been featured on the Corus Radio Network, 630Ched, NewsTalk 770, Shine105.9, AM1150, TheBear, 640AMGlobalNews, TSN1260AM, & Equitable Life of Canada. Glen regularly appears as a speaker "The Wealthy Entrepreneur" seminar for Doctors, Chiropractors, Dentists & Business Owners.
Integrity is the cornerstone to everyone at McGuire and the foundation is to educate & empower our clients to take control of their finances. We do events for Businesses, Professional and Families. We have developed a Team and Affiliates, who have the experience & sought after expertise to serve our clients nationwide.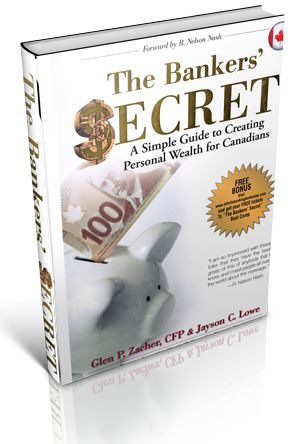 Glen is a member of FP Canada & Million Dollar RoundTable (Top of the Table Member). Glen attends several coaching & educational events – Strategic Coach, Circle of Wealth, Glazer Kennedy, Training Business Pro's, Elite MM, Coach Blueprint, AICPA, IDCWIN, etc.
Glen leads the industry with public educational events, recently – Retirement Ready or Not – as well SuperConference, Ultimate Wealth Day have featured guest speakers – R Nelson Nash, Robert (Bob) Shiels, Robert Murphy, Paul Tobey, Brent Kesler, Mark Guthrie & Mike Riley.