The McGuire Financial Group Presents The
An EXCLUSIVE 
FREE Dinner

/Seminar For Physicians ONLY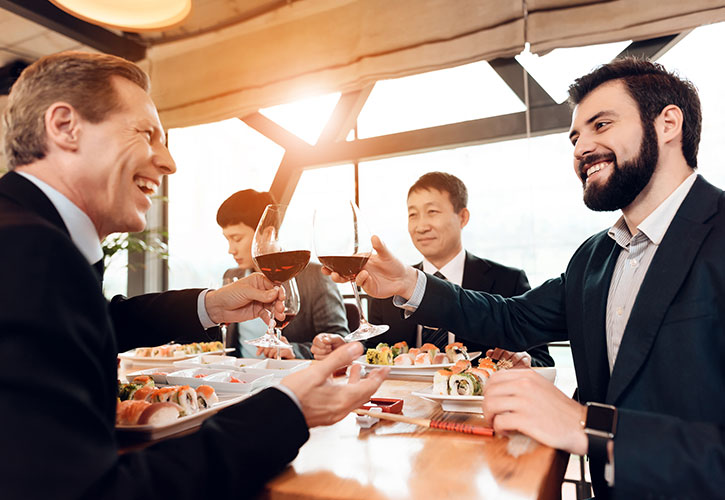 Featuring Glen P. Zacher, CFP, CSC, PFP
In Partnership With
John J. Moakler, Jr., BMath, CFP, CLU Author of

 Heal Thy Wealth
How Doctors Are Misdiagnosing Their Own Financial Health
And What They Can Do About It
Meet with financial planning expert and author Glen P. Zacher, CFP,CSC,PFP to learn how you are MISDIAGNOSING your financial health and what you can do about it.
Please join one of Canada's Top Financial Planning Teams for a delightful dinner and networking event and uncover how to
Heal Thy Wealth

if you want to reduce your income taxes or to maximize the effectiveness of your professional corporation.
Topics & Strategies For Doctors
You Will Learn How To:
✔  Reduce Your Taxes through Innovative Income Splitting Strategies
✔  Maximize the Effectiveness of Your Professional Corporation
✔  Turn Personal Costs into Tax Deductible Corporate Expenses
✔  Create a Pension Plan inside your Corporation
✔  Create a Tax Free Retirement Pay Cheque
✔  Have Your Corporation Pay for all of your Family Medical Expenses
✔  Fund Your Children's Education Through Your Corporation
✔  Utilize Trusts to Help Protect Your Wealth
The Next Wealthy Entrepreneur's Dinner Date Has Yet to Be Announced.  Stay Tuned.
Registration: 6:45 PM – 7:00 PM / Dinner & Seminar 7:00 PM – 8:30 PM
The Wealthy Entrepreneur Reservation Line (24-Hour) – (780) 462 – 1289
Or click below to register online…
WANT TO ATTEND AN UPCOMING BANKERS' SECRET SEMINAR?